Add speaker
Remove speaker
Speaker added
Patrick Radden Keefe
New Yorker staff writer and author of the New York Times bestsellers Say Nothing and Empire of Pain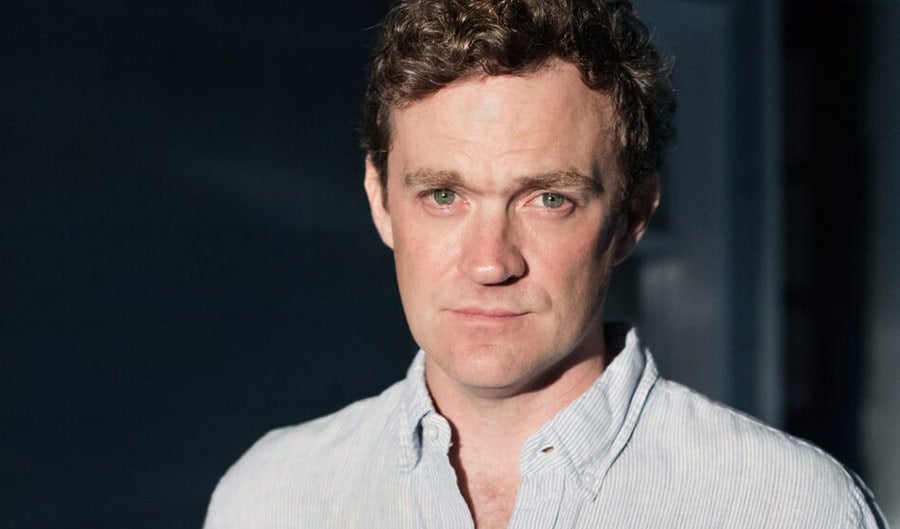 "
My only real loyalty is to the truth.
"
Play Video
Photo Credit: Philip Montgomery
Patrick Radden Keefe is a master of investigative journalism whose New Yorker portfolio includes ground-breaking articles on the chef Anthony Bourdain, the drug lord Joaquín "El Chapo" Guzmán, and the Sackler family's crucial role in igniting the opioid crisis. In his lively talks, he delves into the characters behind the sagas he has made a career out of exploring, tying them into contemporary issues from Brexit to corporate corruption while explaining his investigative process.
About

Patrick Radden Keefe

"I read everything he writes. Every time he writes a book, I read it. Every time he writes an article, I read it … he's a national treasure." —Rachel Maddow

Patrick Radden Keefe is the author of the New York Times bestsellers Say Nothing and Empire of Pain, and an award-winning staff writer at The New Yorker. In his talks, he discusses the subjects of his fascinating stories, from the bitter legacy of The Troubles in 20th century Northern Ireland to the corrupt ringleaders of white-collar crime in America today.

Say Nothing: A True Story of Murder and Memory in Northern Ireland is a bestselling investigation into one of the most notorious mysteries of the vicious political conflict known as The Troubles: the disappearance of Jean McConville, a thirty-eight-year-old mother of ten. Keefe's mesmerizing book uses the McConville case as a starting point for the tale of a society wracked by a violent guerrilla war, the consequences of which continue to affect Ireland and its neighbors today.  Say Nothing won the 2019 Orwell Prize for Political Writing and the 2020 nonfiction National Book Critics Circle Award, and an FX mini-series based on the book is currently under development by the producers of American Crime Story and Pose. In addition to being longlisted for the National Book Award for Nonfiction, Say Nothing was named one of the 10 best books of 2019 by The New York Times and one of the top 10 nonfiction books of the decade by Entertainment Weekly.

Empire of Pain: The Secret History of the Sackler Family, is a grand, devastating portrait of three generations of the Sackler family, famed for their philanthropy, whose fortune was built by Valium and whose reputation was destroyed by OxyContin. Hailed as "an air-tight indictment of the family behind the opioid crisis….[an] impressive exposé" by the Los Angeles Times,  Empire of Pain was an instant New York Times bestseller, a National Book Critics Circle Award nominee, and winner of the Baillie Gifford Prize for non-fiction. It was included among the New York Times Book Review 100 Notable Books of the Year, The Washington Post's 10 Best Books of 2021, TIME Magazine 100 Must Read Books of 2021, and President Obama's favorite books of the year, among other lists.

Patrick Radden Keefe is also the author of The Snakehead, an extraordinary story of an unlikely crime lord—a middle-aged grandmother named Sister Ping—who ran an underground empire in New York City's Chinatown, and Chatter, a chronicle of contemporary surveillance and the secret world of global eavesdropping. Patrick Radden Keefe's next book, Rogues, twelve enthralling stories of skullduggery and intrigue, publishes in Summer 2022.

In addition to The New Yorker, Patrick Radden Keefe's work has appeared in The New York Review of Books, The New York Times Magazine, Slate, and numerous other publications, and he is a frequent commentator on NPR, the BBC, and MSNBC. He received the National Magazine Award for Feature Writing in 2014 for his profile of mass shooter Amy Bishop, and was a finalist for the National Magazine Award for Reporting in 2015 and 2016.

He is the recipient of fellowships from the Guggenheim Foundation, the Rockefeller Foundation, the New America Foundation, the Woodrow Wilson International Center for Scholars, and the Cullman Center for Scholars and Writers at the New York Public Library. Keefe grew up in Dorchester, Massachusetts, and attended Columbia University before earning master's degrees from Cambridge University and the London School of Economics, as well as a J.D. from Yale Law School. He currently lives in New York, where he is a fellow at the New York Institute for the Humanities.

Speaking

Topics

Empire of Pain

Drawing on his definitive work of narrative reporting, Keefe shares the secret history of the Sacklers, a prominent philanthropic dynasty and one of the wealthiest families in the world, whose fortune was built on Valium and whose reputation was destroyed by OxyContin—the highly addictive painkiller that helped precipitate the opioid epidemic, a public health crisis in which hundreds of thousands have died. In this lecture, Keefe discusses how the Sacklers' donations to prominent universities and art museums obscured the family's connections to the opioid crisis, the ways in which the family's drug company, Purdue Pharma, became mired in greed and bad corporate governance, ultimately pleading guilty in two federal criminal investigations, and the manner in which the Sacklers gamed the legal system in order to evade genuine accountability, availing themselves of the sort of impunity that is too often afforded to the super elite.

Business Ethics in the Era of Corporate Impunity

Drawing on his extensive reporting on white collar crime and corruption for The New Yorker, where he has covered insider trading, the Sackler family's role in the opioid crisis, how bank secrecy facilitates tax evasion, the business model of multinational drug cartels, and other issues, Patrick Radden Keefe discusses the ways in which investigative journalism can expose corporate malfeasance, the successes and failures of law enforcement in holding white collar criminals to account, and the importance of ethical leadership and institutional culture in an environment of diminishing accountability. Keefe's reporting on conflicts of interests associated with the billionaire investor Carl Icahn's role as deregulation czar to the Trump administration led directly to Icahn's ouster in August 2017. After another piece exposed allegations of bribery in a multi-billion dollar mining scheme by the Israeli diamond magnate Beny Steinmetz, Swiss authorities brought corruption charges against Steinmetz. Following a pair of major stories about how the drug lord Joaquin "El Chapo" Guzman operated his Sinaloa cartel like a multinational corporation, associates of the kingpin approached Keefe about ghost writing Guzman's memoirs (he declined). Keefe discusses the surprising affinities between licit corporations and illicit criminal organizations, and recounts some of his most interesting adventures in reporting on the two.

Say Nothing: A True Story of Murder and Memory in Northern Ireland

One night in 1972, a widowed mother of ten named Jean McConville was dragged from her home in Belfast, Northern Ireland, by a gang of masked intruders, and never seen again. In Say Nothing, Patrick Radden Keefe uses the mystery of McConville's disappearance to tell a broader story about the history of The Troubles in Northern Ireland. Weaving together the intimate stories of both the victims and the perpetrators in one infamous murder, Keefe explores profound questions about the nature of political violence, how young people become radicalized in service of a cause, and how trauma and irresolution can linger, long after a conflict has ended. With Brexit looming—and the problem of the Irish border and the legacy of the Troubles posing the most confounding challenge to the implementation of the UK's exit from the EU—Say Nothing makes an eloquent argument about the way in which the past is never really the past, and how history can bedevil the present. Keefe can also tell the extraordinary story of how, after four years of investigation, he managed to solve the puzzle of Jean McConville's death, and to identify—and publicly name for the first time—her killer.

Video

Praise

for Patrick Radden Keefe

Patrick was fantastic at the podium. What an absolute pleasure to host and present him. So generous, thoughtful, and gracious to everyone he encountered.

—

Pittsburgh Arts & Lectures

Patrick was wonderful in every way: brilliant, a great storyteller, funny, and very generous with his time. He's an impressive, fascinating man and everyone loved him! Many thanks for all your excellent help! It was a pleasure working with you and I hope we can do it again soon. It's hard to believe that that same man wrote such two, great very different books — Say Nothing and Empire of Pain!

The event was amazing, a great success!  Patrick was delightful, what a nice guy!  Thank you for your help with everything – really, we could not have done it without you!

—

University of Pennsylvania, Law School

Patrick was absolutely brilliant yesterday. The chair…drew him out on the moral and political implications of the Sackler story and he responded so thoughtfully and with great energy. It was truly a fascinating session.

Patrick's presentation went wonderfully. He was such an engaging and gracious speaker. It's been wonderful working with you, and I know we'll be in touch again soon!

Patrick is smart, gave a GREAT lecture, is kind, and generous. Both the lecture and the reception were highlights. I would recommend him highly to any other organization. Thank you so much for your help and partnership on this event!

—

Seattle Arts & Lectures

We had such a wonderful visit with Patrick, and SUCH a great lecture. He is so engaging and fun to work with – thank you for all your help with coordinating.

Praise for Empire of Pain

An engrossing (and frequently enraging) tale of striving, secrecy and self-delusion….Keefe nimbly guides us through the thicket of family intrigues and betrayals… Even when detailing the most sordid episodes, Keefe's narrative voice is calm and admirably restrained, allowing his prodigious reporting to speak for itself. His portrait of the family is all the more damning for its stark lucidity.  

—

Jennifer Szalai,

The New York Times

Indefatigable investigative journalist Keefe crafts a page-turning corporate biography and jaw-dropping condemnation of the Sacklers' amoral disregard for anything save the acquisition of power, privilege, and influence. In Keefe's expert hands, the Sackler family saga becomes an enraging exposé of what happens when utter devotion to the accumulation of wealth is paired with an unscrupulous disregard for human health.

A damning portrait of the Sacklers, the billionaire clan behind the OxyContin epidemic. If you are someone who engages in this kind of sneaky conduct, the last person you want reporting on you is Keefe….[He] has a knack for crafting lucid, readable descriptions of the sort of arcane business arrangements the Sacklers favored. He is also indefatigable….The Sackler infighting described in Empire of Pain will surely prompt many comparisons to the HBO series Succession.

Rigorously reported and brilliantly executed Empire of Pain hones in on the family whose company developed, unleashed, and pushed the drug on Americans, pulling in billions of dollars for themselves in the process….This is an important, necessary book.

—

Hillary Kelly,

New York magazine

A shocking saga… [a]tour-de-force account… [Keefe] brings to life the obsessive personalities and ferocious energy of some members…The Sacklers emerge as a shameless bunch, but Empire of Pain also poses troubling questions about the US healthcare system that permitted them to flourish.

—

John Gapper,

The Financial Times

Empire of Pain reads like a real-life thriller, a page-turner, a deeply shocking dissection of avarice and calculated callousness… It is the measure of great and fearless investigative writing that it achieves retribution where the law could not….Exhaustively researched and written with grace and gravity, Empire of Pain unpeels a most terrible American scandal. You feel almost guilty for enjoying it so much.

—

Harriet Ryan,

The Los Angeles Times

An air-tight indictment of the family behind the opioid crisis….[an] impressive exposé.

Put simply, this book will make your blood boil….a devastating portrait of a family consumed by greed and unwilling to take the slightest responsibility or show the least sympathy for what it wrought….a highly readable and disturbing narrative.

—

– John Carreyrou,

The New York Times Book Review

(cover)

I read everything he writes. Every time he writes a book, I read it. Every time he writes an article, I read it … he's a national treasure.

—

Rachel Maddow, host of

MSNBC's

"The Rachel Maddow Show" and author of the #1

New York Times

bestselling

Blowout

A true tragedy in multiple acts. It is the story of a family that lost its moorings and its morals… Written with novelistic family-dynasty and family-dynamic sweep, Empire of Pain is a pharmaceutical Forsythe Saga, a book that in its way is addictive, with a page-turning forward momentum.

—

David M. Shribman,

The Boston Globe

A brutal, multigenerational treatment of the Sackler family… Keefe deepens the narrative by tracing the family's ambitions and ruthless methods back to the founding patriarch, Arthur Sackler…His life might be a model for the American dream, if it hadn't arguably laid the foundations for a still-unfolding national tragedy.

The opioid epidemic has killed nearly half a million Americans over the past two decades. Many of their loved ones, along with public health advocates and experts, believe that one very rich, very famous family has never fully faced the consequences for its role in those deaths. Empire of Pain, the explosive new book by journalist Patrick Radden Keefe, is an attempt to change that — to hold the family accountable in a way that nobody has quite done before, by telling its story as the saga of a dynasty driven by arrogance, avarice and indifference to mass suffering…. Keefe marshals a large pile of evidence and deploys it with prosecutorial precision.   Keefe is a gifted storyteller who excels at capturing personalities.

—

Jonathan Cohn,

The Washington Post

Keefe has a way of making the inaccessible incredibly digestible, of morphing complex stories into page-turning thrillers, and he's done it again with Empire of Pain…A scathing — but meticulously reported — takedown of the extended family behind OxyContin, widely believed to be at the root cause of our nation's opioid crisis.  It's equal parts juicy society gossip and historical record of how they built their dynasty and eventually pushed Oxy onto the market.

—

Seija Rankin,

Entertainment Weekly

Praise for Say Nothing

Say Nothing has lots of the qualities of good fiction. . . Keefe is a terrific storyteller. . .He brings his characters to real life. The book is cleverly structured. We follow people–victim, perpetrator, back to victim–leave them, forget about them, rejoin them decades later. It can be read as a detective story. . .What Keefe captures best, though, is the tragedy, the damage and waste, and the idea of moral injury. . .Say Nothing is an excellent account of the Troubles.

—

RODDY DOYLE, 

The New York Times Book Review

An exceptional new book. . .explores this brittle landscape [of Northern Ireland] to devastating effect. . .Fierce reporting. . . It is a dizzying panorama, yet Mr. Keefe presents it with clarity.

—

MICHAEL O'DONNELL,

 The Wall Street Journal

Say Nothing investigates the mystery of a missing mother and reveals a still-raw violent past. . .The book often reads like a novel, but as anyone familiar with his work for The New Yorker can attest, Keefe is an obsessive reporter and researcher, a master of narrative nonfiction. . .An incredible story.

Haunting. . .As a cautionary tale, Say Nothing speaks volumes — about the zealotry of youth, the long-term consequences of violence and the politics of forgetting.

—

DEVLIN BARRETT,

 The Washington Post

As the narrator of a whodunit. . .[Keefe] excels, exposing the past, layer by layer, like the slow peel of a rotten onion, as he works to answer a question that the British government, the Northern Irish police and the McConville family has been seeking the answer to for nearly 50 years. . .Say Nothing is a reminder of Northern Ireland's ongoing trauma. And with Brexit looming, it's a timely warning that it doesn't take much to open old wounds in Ireland, and make them fresh once more.

The year's most gripping nonfiction title.

Meticulously reported, exquisitely written, and grippingly told, Say Nothing is a work of revelation. Keefe not only peels back, layer by layer, the truth behind one of the most important and mysterious crimes of a terrible conflict; he also excavates the history of the Troubles, and illuminates its repercussions to this day.

—

DAVID GRANN, #1 

New York Times 

bestselling author of

 Killers of the Flower Moon

Patrick Radden Keefe's gripping account of the Troubles is equal parts true-crime, history, and tragedy. Keefe's incisive reporting reveals the hidden costs of the Troubles, illuminating both the terrible toll of the conflict, and how it continues to reverberate today. A must read.

—

GILLIAN FLYNN, #1 

New York Times

 bestselling author of 

Gone Girl

Patrick Radden Keefe uses the old Irish phrase, 'Whatever you say, say nothing,' to suggest and to say just about everything.  Keefe's great accomplishment is to capture the tragedy of the Troubles on a human scale.  By tracing the intersecting lives of a handful of unforgettable characters, he has created a deeply honest and intimate portrait of a society still haunted by its own violent past. Say Nothing is a bracing, empathetic, heartrending work of storytelling.

—

COLUM McCANN, 

New York Times 

bestselling author of 

Transatlantic 

and 

Let the Great World Spin

, Winner of the National Book Award

Patrick Radden Keefe has the rare ability to convey an intimate story that powerfully illuminates a much larger one.  Combining the skills of an investigative journalist with the storytelling power of a suspense novelist, Keefe brilliantly represents the menace and intrigue that devastated Belfast during The Troubles, and shows the course of ordinary lives headed toward inevitable and awful collision. By turns gripping and profoundly revelatory, Say Nothing shines a brighter light on Northern Ireland's tragic past than any history book.

—

SCOTT ANDERSON, 

New York Times

 bestselling author of 

Lawrence in Arabia

A shattering, intimate study of how young men and women consumed by radical political violence are transformed by the history they make, and struggle to come to terms with the blood they have shed, Say Nothing is a powerful reckoning. Keefe has written an essential book.

—

PHILIP GOUREVITCH, author of National Book Critics Circle Award winner 

We Wish to Inform You That Tomorrow We Will Be Killed With Our Families and The Ballad of Abu Ghraib

Smart, searching, and utterly absorbing, Say Nothing sweeps us into the heart of one of the modern world's bitterest conflicts and, with unusual compassion, walks us back out again along the road to reconciliation. This is more than a powerful, superbly reported work of journalism. It is contemporary history at its finest.

—

MAYA JASANOFF, author of the National Book Critics Circle Award-winning 

Liberty's Exiles

 and 

The Dawn Watch

Say Nothing is a piercing inquiry into the nature of political violence and its aftermath, by one of the best reporters in the United States. In this beautifully written book, Patrick Radden Keefe delves into the heart of the IRA, chronicling the worst years of the Troubles and the ghosts that continue to haunt Belfast even now that the fighting is over. Faulkner had it right: 'The past is never dead. It's not even past.'

—

PETER BERGEN, author of 

Manhunt: The Ten-Year Search for Bin Laden From 9/11 to Abbottabad

[Keefe] incorporates a real-life whodunit into a moving, accessible account of the violence that has afflicted Northern Ireland… Tinged with immense sadness, this work never loses sight of the humanity of even those who committed horrible acts in support of what they believed in.

—

Publishers Weekly

, *starred review*

A searing reflection on the Troubles and their aftermath… Masterly.

Praise for The Snakehead

Reads like a mashup of The Godfather and Chinatown, complete with gun battles, a ruthless kingpin and a mountain of cash. Except that it's all true.

Essential reading. . . . A rich, beautifully told story, so suspenseful and with so many unexpected twists that in places it reads like a John le Carré novel.

A masterwork. . . . In this single tale about a global criminal, Keefe finds a story of quintessentially American hope.

—

Christian Science Monitor

Painstakingly reported and vividly told. . . . As immigration reform languishes in Washington . . . everyone involved—from policymakers to activists to the undocumented—would be wise to read The Snakehead.

A formidably well-researched book that is as much a paean to its author's industriousness as it is a chronicle of crime.

—

Janet Maslin, 

The New York Times

Keefe has written a vivid non fiction thriller. The Snakehead reads like a Chinese-American version of The Sopranos, except that the mob boss is a grandmother who runs a human smuggling enterprise, and the story is true.

—

Jane Mayer, author of 

The Dark Side

Evocatively captures our yin and yang over immigration policy. . . . This is one of the freshest accounts of modern-day migration I've read, one filled with moral ambiguity, one that doesn't pretend to have the answers, one that in these times feels like essential reading.

—

Alex Kotlowitz, 

The Washington Post

An eye-opener. . . . Compelling and informative. . . . Keefe maintains a commendable fairness and objectivity reporting a fascinating story.

Bracing, vivid. . . . Keefe writes gracefully, perceptively, insightfully. . . . Without sacrificing one iota of narrative momentum, he untangles a dauntingly complicated human-trafficking operation so a reader can effortlessly follow along.

—

The New York Times Book Review

 (Editor's Choice)

Brilliant. . . . Keefe's mastery of this chapter of our ongoing immigration saga is impressive. He muses thoughtfully about its many conundrums and highlights how our ethos of welcoming the persecuted gets soured by bad policy and the pervasive exploitation of the helpless. There will be more chapters, no doubt, but this one was pretty riveting.

The Snakehead achieves what only the finest reporting can: it peels back an astonishing hidden world. Keefe takes the reader on a spellbinding journey . . . that will forever change your understanding of what it means to become an American.

—

David Grann, author of 

The Lost City of Z

Engrossing. . . . Keefe's narrative delves deeply into Chinatown and the labyrinthine smuggling routes between China and America, but it's also a glimpse into our conflicted feelings about illegals and the morass of America's immigration policy.

Epic. . . . Impressive. . . . A true-life thriller that examines just about every aspect of U.S. immigration policy.

—

Riveting. . . . Keefe deftly interweaves the political, legal and gunslinging strands of Sister Ping's story, rendering scenes of White House policy deliberation and immigration court procedure as engagingly as scenes of Chinatown shootouts and high-seas rendezvous.

Exceptional. . . . [Told] with a masterful fluidity. . . . An adventure story, crime drama, political thriller and a contemplative look into immigration policy all at once.

—

The Plain Dealer 

(Cleveland)

Captivating. . . . A page-turner that reads like a crime novel. Peopled with dozens of colorful characters, it offers an authoritative history of the diaspora of the Chinese and their experience in the United States. . . . Keefe's account reminds us how much hope the American dream inspires and what a steep price some have paid to try to live it.

Brilliant. . . . Keefe's account maintains the swift pace of a thriller. With the immigration debate still boiling, this exploration of how far people will go to achieve the American dream is a must-read.

—

Publishers Weekly

 (starred review)

Books

by Patrick Radden Keefe

Media

About Patrick Radden Keefe
212 572-2013

Patrick Radden Keefe travels from New York
Featured Title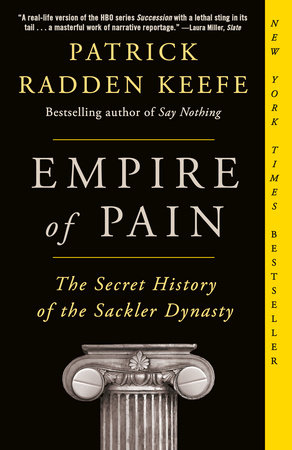 Empire of Pain
"Put simply, this book will make your blood boil….a devastating portrait of a family consumed by greed and unwilling to take the slightest responsibility or show the least sympathy for what it wrought….a highly readable and disturbing narrative."  – John Carreyrou, The New York Times Book Review (cover)

Similar Speakers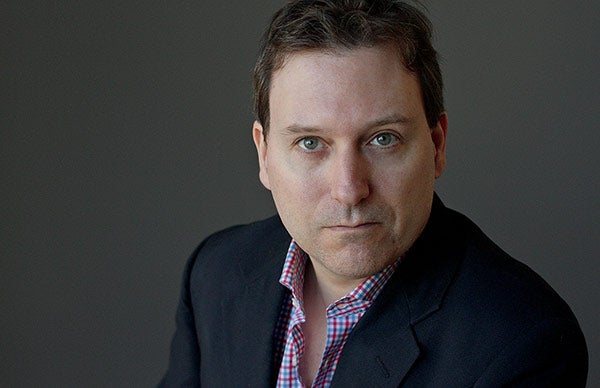 Pulitzer Prize-winning investigative journalist and author of the New York Times bestseller Bad Blood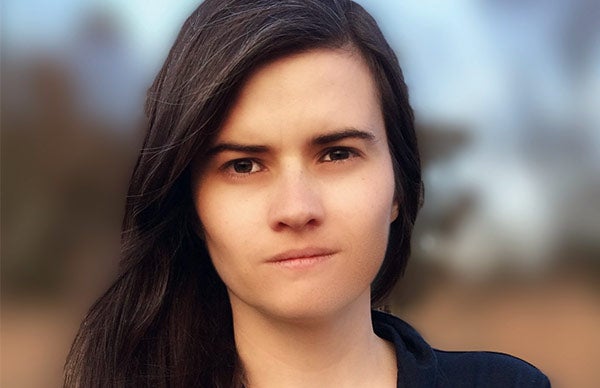 New York Times bestselling author of Furious Hours and New Yorker staff writer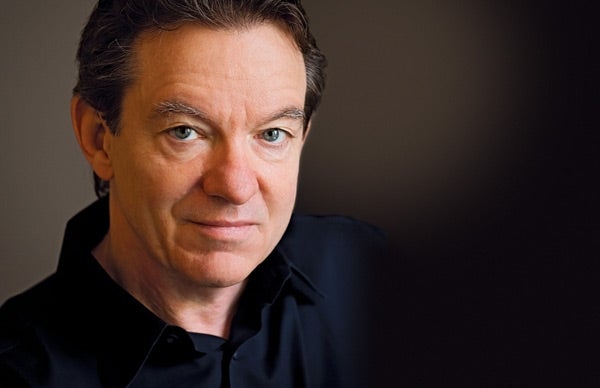 Pulitzer Prize-winning author of The Looming Tower and staff writer for The New Yorker