The second installment of our Four Resolutions, Four Weeks series features speakers who have dedicated their lives to serving others. Through commitment and determination, they have created profound change in the world. For those of you who have resolved to volunteer, donate, or help others more in 2018, we hope you will find some inspiration below.

This post is part of the 4 Resolutions, 4 Weeks series, in which we spotlight speakers whose unique expertise can help you achieve your goals.  If you're just tuning in now, check out Week 1: Productivity. Want to get these posts delivered to your inbox? Sign up for our newsletter.
1. Justice In and Out of the Courtroom
Bryan Stevenson: Founder of the Equal Justice Initiative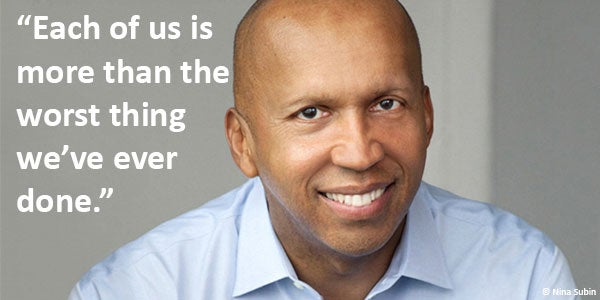 Bryan Stevenson is the New York Times-bestselling author of Just Mercy and the founder of the Equal Justice Initiative, a nonprofit that fights for the rights of incarcerated individuals. In 2018, Stevenson will take his pursuit of justice beyond the courtroom with the opening of the Legacy Museum. Set to open in April, the museum is a monument to the historical injustices faced by the African American community and an examination of how these infringements have influenced the current climate of police violence and mass incarceration.
2. A Place for Recalibrated Warriors
Travis Mills: Retired US Army Staff Sergeant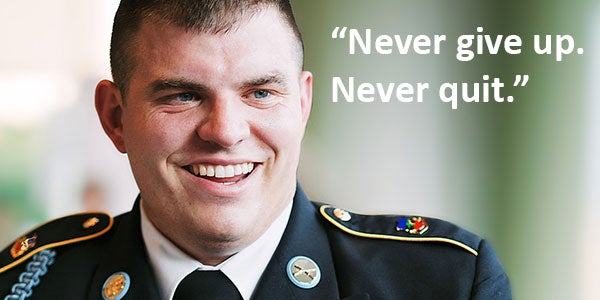 As a retired US Army Staff Sergeant, and one of only five servicemen from the wars in Iraq and Afghanistan to survive his injuries as a quadruple amputee, Travis Mills is dedicated to using his platform as an inspirational speaker and author to assist his fellow recalibrated veterans. In the summer of 2017, he opened a retreat center to provide a space for veterans to connect with each other and their families. Mills's fundraising efforts proved so successful that they extended its inaugural season.
3. Clean Drinking Water for All
Scott Harrison: Founder of charity: water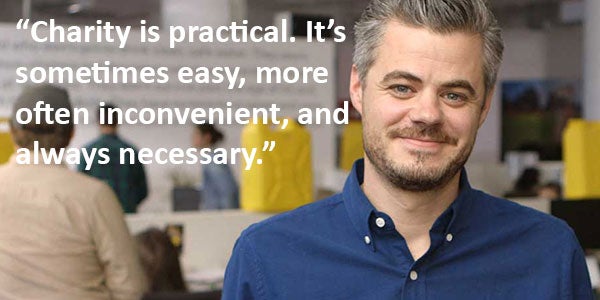 As the founder of charity: water, Scott Harrison is on a mission to bring clean, safe drinking water to communities in need around the world. His dream to create a nonprofit that maximizes transparency and effectiveness has led charity: water to remarkable success, funding 23,000 projects in 24 countries, and providing over 7 million people with safe drinking water. In sharing his unlikely journey from longtime club promoter to revolutionary philanthropist, Harrison demonstrates how taking a big risk can make an immense difference.
4. Support for Families Coping With Cancer
Lori and Wayne Earl: Founders of This Star Won't Go Out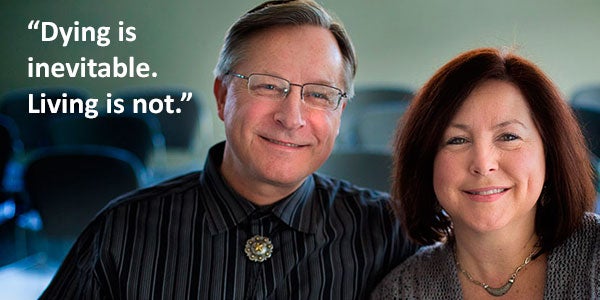 Lori and Wayne Earl curated the New York Times-bestseller, This Star Won't Go Out, a memoir of their daughter, Esther Earl. Esther was diagnosed with thyroid cancer at age 12, and before losing her battle with the disease in 2010, her friendship with John Green inspired The Fault in Our Stars. To celebrate Esther's life, the Earls founded This Star Won't Go Out, a nonprofit foundation dedicated to supporting families caring for children diagnosed with life-threatening cancer. The Earls speak to families across the country about being the parents of a terminally-ill teenager with cancer while spreading Esther's message of love and life.