Add speaker
Remove speaker
Speaker added
Melanie Benjamin
Bestselling author, library and book club favorite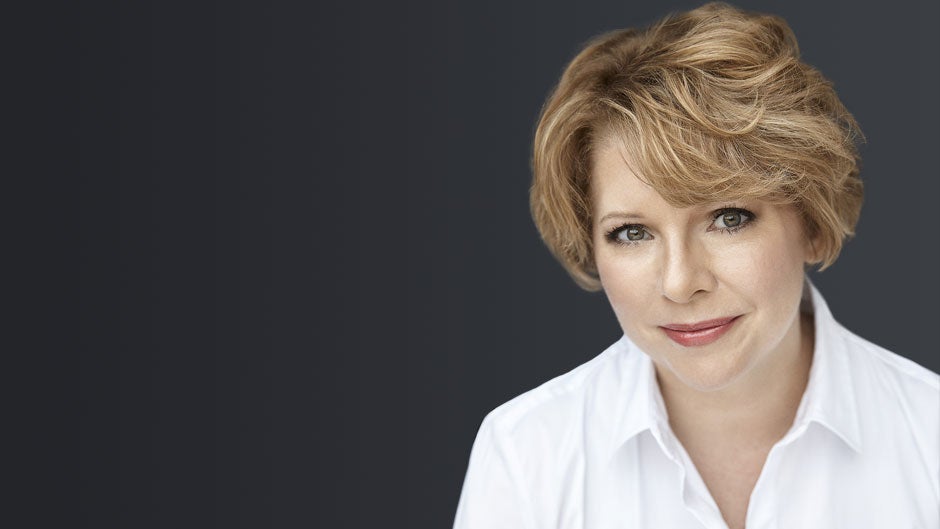 "
I can never stop wondering what really goes on behind the closed doors and drawn curtains of history.
"
Photo credit: Deborah Feingold
Bestselling author Melanie Benjamin's passion for history and biography animates the lives of the iconic women she depicts in fictional portraits that explore their inner lives and unknown stories. Her lectures engage and delight audiences and inspire lively discussion.
About

Melanie Benjamin

A natural public speaker, author Melanie Benjamin's lectures both entertain and educate as audiences learn more about the iconic characters featured in her bestselling works of historical fiction. Benjamin has a unique ability to mine the lives of history's most riveting figures, crafting intimate and memorable portraits of their legacies.

Her first novel, Alice I Have Been, explores the real story of Alice Liddell, the inspiration for Lewis Carroll's Alice in Wonderland. Benjamin animates Alice's fascinating and complex character, from her girlhood as the daughter of the dean of Christ Church College at Oxford University, to her friendship with Lewis Carroll, into her adult years.

Her second novel, The Autobiography of Mrs. Tom Thumb, tells the extraordinary story of tiny Mercy Lavinia "Vinnie" Bump, a member of P. T. Barnum's circus family and the wife of superstar General Tom Thumb.

Benjamin's third novel was the critically acclaimed, bestselling sensation The Aviator's Wife, in which she portrays one of the most iconic women in American history, Anne Morrow Lindbergh. Daughter of the American ambassador to Mexico, wife of Charles Lindbergh, mother, writer, and aviatrix, her story, set against the backdrop of pivotal moments in history, provides a rich tapestry for a novel.

In The Swans of Fifth Avenue, Benjamin's delivered an enthralling exploration into Truman Capote's scandalous and headline-making friendships with Babe Paley and the New York society "swans" of the 1950s. The book was a New York Times bestseller and the #1 Indie Next pick for February 2016, and will be made into a limited television series starring Bryce Dallas Howard and produced by RatPac Entertainment.

Benjamin lives in Chicago and has appeared at the Southern Festival of Books, the James Thurber House, the Dallas Museum of Art, and at many other literary festivals and libraries around the country.

Speaking

Topics

Writing Famous Women's Lives

Known for her ability to weave fiction and history into imaginative and compelling novels, Melanie Benjamin discusses what draws her to the women she writes about and the research and attention that goes into each work. In her presentations, Benjamin highlights the historic icons in her bestselling books—Alice I Have Been, The Autobiography of Mrs. Tom Thumb, The Aviator's Wife, and The Swans of Fifth Avenue.

Video

Praise

for Melanie Benjamin

Praise for The Swans of Fifth Avenue

This moving fictionalization brings the whole cast of characters back to vivid life. Gossipy and fun, it's also a nuanced look at the beauty and cruelty of a rarefied, bygone world.

The era and the sordid details come back to life in this jewel of a novel.

A delicious tale of when society gossip became an art form, a spectator sport, and eventually a lethal weapon. Melanie Benjamin has turned Truman Capote's greatest scandal into your next must-read book club selection.

—

Jamie Ford,

New York Times

bestselling author of

Hotel on the Corner of Bitter and Sweet

I am reading—and swooning over—The Swans of Fifth Avenue by Melanie Benjamin, which releases next January. You probably know her from her last book, The Aviator's Wife. It's a juicy story of the friendship between Truman Capote and socialite Babe Paley. Her friends, known to Truman as 'the Swans,' include Slim Keith, C. Z. Guest, Gloria Guinness and Pamela Churchill. The editor advised in her opening note that I would find myself googling all the characters as I read—and she has been soooo right.

Melanie Benjamin's heart-rending story of Truman Capote's betrayal of the women who adored him is at once gossipy, intimate, poignant and astonishingly perceptive. Led along by Melanie's enviable gift for spinning a tale, I devoured this compulsively readable book in two sittings. I've told everyone I know to read Swans, because Melanie Benjamin is at the height of her storytelling prowess, with no end in sight.

—

Robin Oliveira, bestselling author of

I Always Loved You

The strange and fascinating relationship between Truman Capote and his 'swans'—Babe, Slim, Gloria and the other social x-ray women of the era are wonderfully re-imagined in this engrossing novel where everyone behaves so badly and yet has so much fun. It's a credit to Benjamin that we end up caring so much for these women of power, grace and beauty—and for Capote, too.

—

Sara Gruen,

New York Times

bestselling author of

Water for Elephants

Praise for The Aviator's Wife

Talented historical novelist Benjamin has a knack for picking intriguing, if somewhat obscure, women in history and making them utterly unforgettable….Enthralling….In true Benjamin style, it's Anne who captures us all in this exquisite fictional take on an iconic marriage.

—

Publishers Weekly

(starred review)

[Benjamin] delivers another stellar historical novel based on the experiences of an extraordinary woman…Fictional biography at its finest.

—

Booklist

(starred review)

The history is exhilarating...The Aviator's Wife soars.

Rich, heartbreaking....At once sweeping and intimate, this is a riveting portrait of a woman both shaped by and separate from her relationship with her extraordinary husband.

Books

by Melanie Benjamin

Media

About Melanie Benjamin
212 572-2013

Melanie Benjamin travels from Chicago, IL
Similar Speakers
New York Times bestselling author of The Paris Wife and Circling the Sun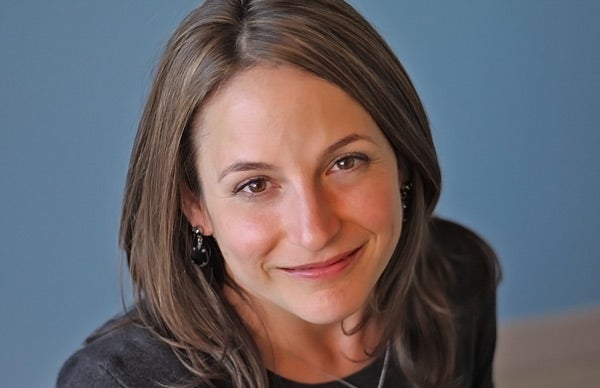 Author of the acclaimed bestseller Swamplandia!
Award-winning journalist and author of the debut novel American War